mSpy is a mobile application that helps you to monitor your target's phone activity. You can use it to spy on text messages, calls, social media conversations, and more. The app is easy to install and use, but some people still have questions about how they can do so. We'll walk through the steps below: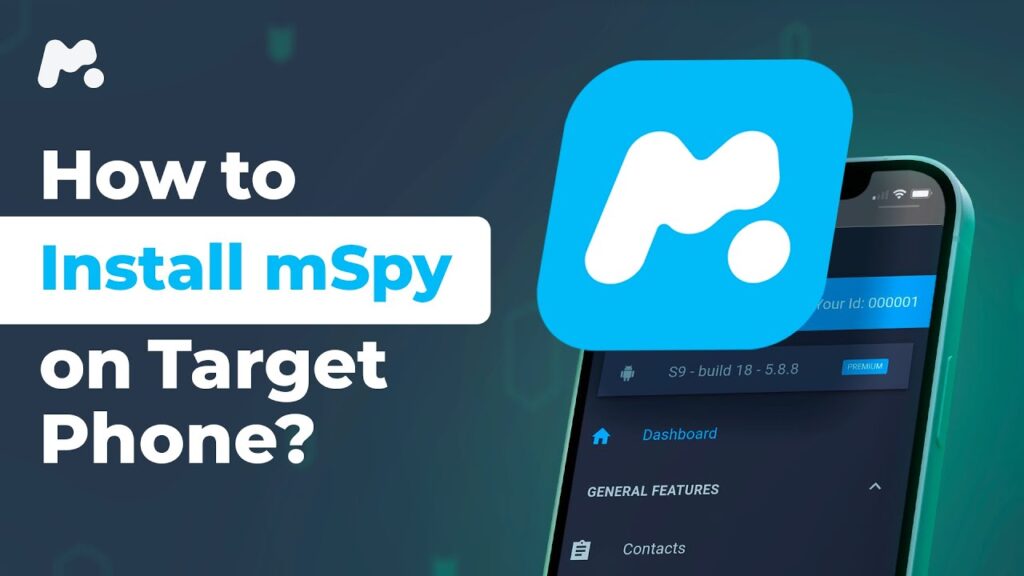 Download the mSpy application to the mobile device
To install the app on your target phone, follow these steps:
Download the application to your mobile device. You can download it from our website, Google Play Store, or Apple Store.
Once you have downloaded it, open up that app and tap "Install" (if applicable). This will take you through a few screens that ask if you want to install certain permissions for features like GPS tracking and call logs recording as well as other optional settings like video Microphone Recorder mode (for recording audio only) or SMS Spy Mode (which allows sending and receiving text messages). If you have any questions about which feature is right for you, don't hesitate to get in touch with us at [email protected]
Install The mSpy App On Your Target Phone
Now that you've downloaded the app, it's time to install it on your target phone. To do this, open the app and click the "install" button. This will take you through a few steps that are needed to complete this process:
Enter your email address and password (you will be asked to create one after clicking "install"). You can also choose whether or not you want us to send push notifications when new features are added or if there are any updates available in our application (this is optional).
Enter the phone number of your target device into the fields provided—this will allow us access so we can monitor calls made from their phone and text messages sent between them and other people who have access over time. We recommend keeping this number private for security purposes; however, if someone else knows about it, they may see information about what goes on inside their life without knowing where it comes from!
Access the device and complete the installation process
To begin the mSpy installation process, connect your device to a Wi-Fi network and open the app on your target phone.
Click "Install" when prompted by on-screen instructions to start installing the software onto your device (or if you're using an iOS version after jailbreaking).
Log into your account
Log into your account using your email and password from above.
Once you've created an account, click on the login button in the top right corner of the screen to log in. You will be taken to a page where you can enter your username and password.
Once you have logged in, click on "GPS tracker" to view the location of your target.
You will see the location of your target on the map. You can also track the target using the "Geo-Fence" feature, which lets you set an area around your phone that you want to monitor. The alerts feature will notify you when your target crosses a certain location.
Installing mSpy is very easy
Once you download the app to a target device, it's time to install it.
Open the downloaded file on your phone or tablet and tap "Next."
Tap "No" if you're not sure whether you want to install this software on your computer or not (this can be done later).
If prompted, enter your Apple ID password so that we know who owns this app—and then tap Next once more! This is important because, without it, we won't be able to access all its features later on in our tutorial series (more on this below).
Final Verdict
Installing the app on their phone is the first step if you want to spy on someone. This will help you access the target device and complete the installation process. Once this is done, you'll be able to log into your account using your email and password from above. You can then view the location of your target through the GPS tracker section after logging into your account.
Does mSpy show up on the target phone?
A mobile monitoring tool called mSpy may be installed on your target phone to allow you to watch their mobile actions remotely. Information provided by the app includes calls, social media activity, instant messenger tracking, geolocation, etc.
How long does it take to install mSpy on the target phone?
It will take almost 10 minutes,
Can mSpy be detected on Android?
The purpose of mSpy's complete version is to keep users in the dark, and it succeeds admirably in this endeavor. We created the Certo Mobile Security app for Android users to easily find and remove spyware that invades their privacy, like both versions.
How does mSpy work on Android?
The mSpy program runs in the background once installed on the phone. This makes the software easier to conceal on the intended device. The program can bring you access to all information on the target phone after installation, including incoming and outgoing calls, location monitoring, social media usage, instant messages, and much more.
Will mSpy send a notification?
You may keep track of text messages, browser history, calls, emails, location, and keywords on the target cellphone. Free updates and round-the-clock customer service are also included. In addition, you'll be alerted if the user switches the device's SIM card.