According to Meta's quarterly financial report data, a new Meta Quest virtual reality headset is expected to be released in 2023. This news arrived on October 27th, only one day after Meta launched the Meta Quest Pro on October 26th. The new gadget is a consumer-grade virtual reality headset, like the Oculus Meta Quest. The Meta Quest Pro, on the other hand, is a mixed-reality system aimed at enterprises and hobbyists.
While Meta's new Quest Pro VR headset for businesses costs $1,500, the company has announced that a more affordable mainstream successor to the two-year-old MEta Quest 2 will be released in 2023. During its most recent financial report, Meta announced that its virtual and augmented reality sector had lost another $3.67 billion, with more losses anticipated for 2023.
Company CFO Dave Whener said "the next iteration of the consumer Quest headset" will be available "later next year" during the most recent earnings call. Mark Zuckerberg, Facebook's CEO, also mentioned the "next version of our consumer Quest headset" in his recent remarks. He didn't specify the model or name, but it's safe to presume he's referring to the Meta Quest 3.
Despite eta not officially naming its consumer Quest headset the Meta Quest 3, CEO Mark Zuckerberg had done so in interviews, notably when he indicated the pricing will be "in the price range of $300, $400, $500, that zone." Several theories and leaks have surfaced about the gadget, including that it would be a mixed-reality headset similar to the Meta Quest Pro and the Quest 2.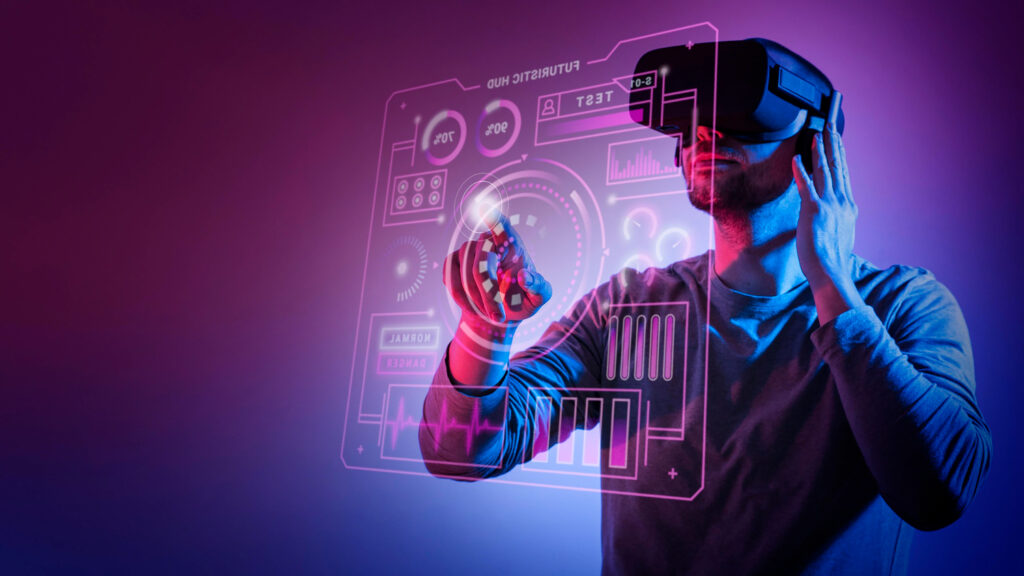 Offical's Announcement About Meta Quest
In a brief interview with Ben Thomson, Meta CEO Mark Zuckerberg acknowledged the existence of a Quest 2 successor and said its pricing would likely be comparable to the original device. If previous releases of Meta's virtual reality headsets are any indicator, they will likely be announced during Meta's next Connect conference in the autumn of 2019.
A video reportedly depicting CAD images of the Quest 3 was leaked online by an analyst in September, suggesting that the price point for this headset will fall between that of the Meta Quest Pro and the predecessor, the Quest 2. According to reports, the Quest 3 may have "pancake lenses" like the Quest Pro and the Pico headset.
In an interview with Stratechery published on October 12th, Meta Chairman and CEO Mark Zuckerberg named the gadget. In addition, this fits in with Meta's intentions to introduce four additional headsets by 2024, so that's good news all around.
Two Oculus VR headsets are included in this package. High-end headsets for gamers are expected to debut in 2023, followed by more affordable models in 2024. The release dates and prices of these smartphones are yet unknown. Nonetheless, Zuckerberg did say that the pricing of the third instalment of the Meta Quest series will be in the $300-$500 area. In any case, this may provide VR customers with a ballpark estimate of how much they will need to spend on headsets when they finally become available in around two years.
The only thing we know for sure about Meta's new headgear is that it's in development. Meta has left a trail of breadcrumbs leading to the powerful headset Quest Pro (formerly known as "Project Cambria"), so it should only be a matter of time until we find out more.
The Quest 3 might debut at Connect 2023 when Meta traditionally unveils its new headsets. This VR headset is not as high-end as the new Quest Pro. UploadVR pointed out that Zuckerberg has hinted at a "huge concentration" on the face and eye tracking. Meta may keep the price of the Quest 3 down and more reasonable for customers by excluding eye and facial tracking, as was previously reported.