Amazfit is a global smart wearables brand that is leading in the industry and is owned by the well-appreciated Zepp Health which is a company of health technology. It is exciting to introduce its premium multi-sports GPS watch and this is the first ever one to be introduced by the brand! The Amazfit Falcon.
Amazfit Falcon Features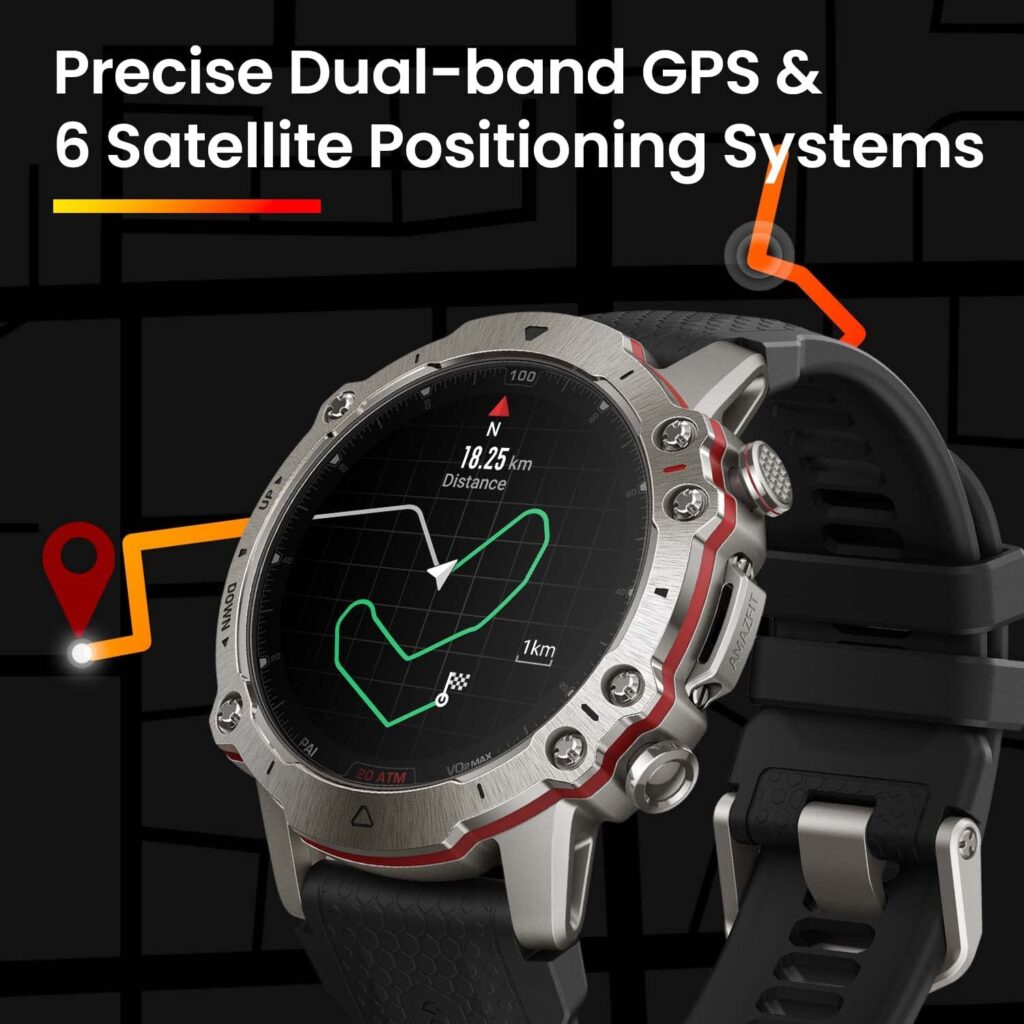 GPS Location: Strong & Accurate
Advanced Training Support
20 ATM Water Resistant
Battery Power Pack
24/7 Health Monitoring
Amazfit Falcon Watch
The name of the watch is Amazfit Falcon. It is made in a beautiful way that will make any watch lover feel content with the high-end crafting. It is a titanium unibody. A sapphire crystal glass screen makes it all the more alluring. It has great advanced training support and a GPS tracking system that is definitely quite accurate. This amazing amazfit falcon watch holds a list of great features
It is water resistant! This is the best part, it is 20 ATM water-resistant. This means a person who is fond of water can also have this watch as their favorite, a swimmer may not have to worry no more. This special gear from amazfit is capable of delivering impeccable performance in every dimension of the user.
AI-powered Guidance
The Amazfit Falcon has definitely debuted with a bang. The AI-powered Zepp Coach has debuted with it which is a guidance-tailored system based on the experience level and physicality of the user. This is to help and assist them with fitness regimes etc.
The Amazfit's Zepp Coach may be able to do detection of a state that is overtrained and hence may decide to put reduction on the intense plan of workout and can even suggest you rest for some time.
Amazfit Falcon Review
Here is the crisp and compact amazfit falcon review prepared just for you, in order to understand this amazing watch.
People who use the Amazfit watch can secure a connection of the Amazfit Falcon to devices that can be related to cycling for example or heart rate belts. This connection can be secured through Bluetooth and they can also make training templates as per their taste. This makes the whole situation much more personalized and preferable for sure.
Amazfit Falcon: For Gym-goers
Gym-goers need not worry! The Amazfit Falcon can see the exercises that have strength training and this automatic recognition helps with setting the time to rest and keeping track of reps. This helps the gym-goer not feel left out with how they are carrying on their workout. The same is the case with runners who can get lab data professionally while they use the mode called Track Run and check their laps in the Zepp App which makes the whole experience much more efficient.
It can be a much-devoted sports companion for you. The water resistance feature is a new addition to the smartwatches of Amazfit because earlier it would offer other modes but not the water-resistant tone.
Price of Falcon Amazfit
It has a price of at least $500 so one should be prepared when buying a watch from Amazfit it may be a little costly however at the same time it will totally be worth it. The pricing is said to be more because the features are quite a lot. It is available at Amazfit stores and will lead you to many options that are available on Amazon as well to buy it. In other countries, this amazfit falcon watch price will cost around the same as in the USA.
More About Amazfit Falcon Watch
It was launched in 2015 and since then has been leading in the wearable brand category. It has won awards such as the iF Design Award and the Red Dot Design Award. Many countries across the world love the brand to the maximum!