Gaming laptops are those machines that are destined for a bright future. These bad boys cost quite a lot and are capable of delivering high-end performance based on their motherboard, RAM, CPU, and a powerful GPU.
Gaming laptops manufacturers want to deliver the same experience of a premium Gaming PC that most of you guys have at your home.
Gaming laptops provide the basic utility which is the portability to the gamers to enjoy gaming anywhere anytime. But there is a catch, as games are advancing in graphics and are getting more engulfed with details for characters, the same gaming laptop would not suffice the need of the hour.
If you guys are stuck with this query of "when should I upgrade my Gaming Laptop?" then you have come to the right place. Our experts have designed this guide just for you guys to get the answer to the simple question of when and how you can upgrade your gaming laptop.
So sit tight and let's dive into this article:
How can I upgrade Gaming Laptop
Gaming laptops are quite powerful machines but still underperforms on many occasions. These devices are designed for Mid-level gaming. Games like PUBG, CS: GO, and DOTA are best for these gaming laptops.
If you are a student and want to enjoy games as well, then you have must see the amazing laptops for you!
AAA games titles are high graphic-intensive games and frankly speaking, gaming PCs are the best devices for such games. Gaming laptops will have to adjust their graphic settings and lower the value of fps for fluent gameplay otherwise the game will experience a lag overall.
Gaming laptops will surely need to get upgraded according to the following steps: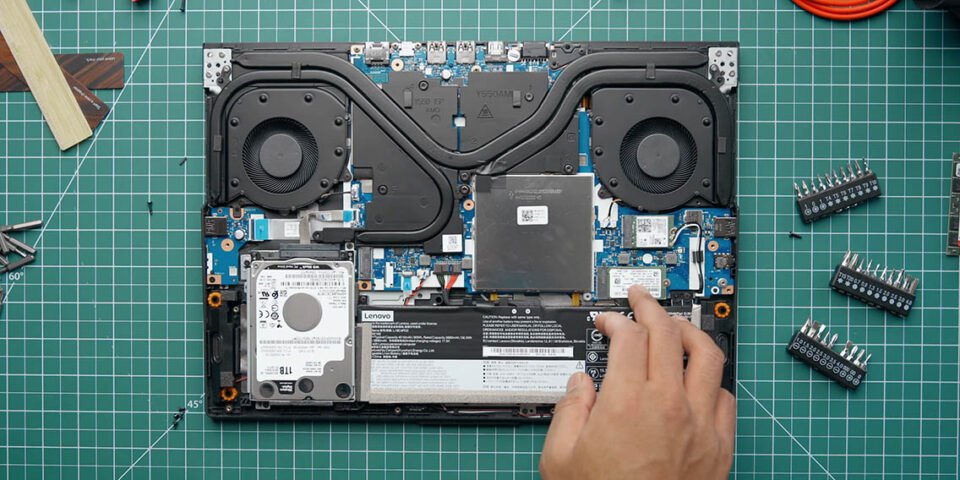 Regular Maintenance & upgrade Gaming Laptop
A good gaming laptop with a decent budget will last for you for around 2-5 years. These machines lie on top of the tech category as these are portable devices and can perform for you guys on the go. But there is a slight problem with all this, gamers tend to be lazy about the whole laptop maintenance. Most of these users will have food particles stuck in between the keys and vents.
As a gamer, you don't want to lose any attention from the game, so eating and drinking while gaming is a simple solution for you. One more point you can add to get your gaming laptop upgraded is removing all the unwanted stuff from the gaming laptop.
Regular clean-up using compressed air from a vacuum-assisted pump will not only help you get a positive vibe and will surely help your gaming laptop to lower the temperature of the gaming rig. Regular maintenance will surely help to perform efficient airflow to get the individual component cooling achieved.
How Can I Upgrade Gaming Laptop Cooling Mechanism
Let's be honest about it, gaming is not a simple task. Gaming will surely generate a high amount of heat as all the components will be performing at their best.
Gaming laptops are equipped with the latest cooling mechanisms which will vent out the heat from the system. High efficient fans are there in the hardware but when gaming is considered heat gets generated a lot.
One should employ cooling pads with dedicated space of fans and vents which will suck out the heat from the gaming machines. If you guys are experiencing heat during the gaming on your laptop then upgrading your gaming laptop with heating pads is the best upgrade.
It will surely enhance your overall processing and gaming experience. Moreover, heating of high intent will be causing high risks to your GPU, CPU, and RAM which are the essential components of your gaming laptops.
How Can I Upgrade Gaming Laptop Battery Life
A gaming laptop is not renowned for its better battery life as gaming is such a heavy task to perform. The battery gets drained quite rapidly when you guys are gaming for longer sessions. Gamers usually connect the charger for the whole period of gaming, this causes the battery to get overcharged and lose its performance in the longer run.
Our experts have devised a proper way to upgrade your gaming laptop battery life. Proper charging cycles can be followed to have a properly charged device.
This simple yet effective technique will not only help you get a great uninterrupted experience but also a great battery life as well for your gaming laptop.
A simple step which one should follow is charging between the range of 60-90%. This will upgrade the battery life of your gaming laptop.
How Can I Upgrade Gaming Laptop Updated
Drivers are the main source of gaming laptop graphics. Gaming laptops consist of efficient and high-performing GPUs which have dedicated space and volume in the hardware.
Games are becoming more graphic-intensive as time goes by. NVIDIA and AMD house are the big giants in the GPU niche. Having your drivers updated with time will enhance the gaming exposure.
If you guys have not updated your graphics drivers in recent time, then there will be a limit to your gaming experience overall. Gaming is all about graphics and you guys should update all of your main drivers with time.
How Can I Upgrade Gaming Laptop Components
Gaming laptops are developed with a vision of delivering a high-end gaming vibe. In order to complete that simple straightforward task, your gaming laptop is equipped with all the latest processing chipset, RAM and GPU as well.
Gaming becomes so smooth and crisp with the advantage of the latest tech inside your device.
But there is a catch in a gaming laptop, as in the case of a gaming PC which gives you the ultimate option of updating the equipment with the latest generation. You can always watch and Download YouTube videos regarding gaming laptops upgradation.
You can swap your CPU, GPU, RAM, and Storage drive with the big ones which are more advanced than the previous generations. Gaming laptops do not allow you to customize and update that much equipment on the go.
Conversely, RAM and Storage drives can be upgraded with some of the gaming laptops brands. This way you can enjoy full intensive gaming of the new era which demands more RAM.
New generations games demand more space in GBs in the drive and upgrading your hard drive with an SSD of Terabyte configuration will be the best option you can avail of.
New Gaming Laptop
As far as we have discussed, upgrading of the gaming laptop will require some dedication and resources. Sticking to your same old device and upgrading the equipment is quite laborious as well.
If you guys are planning to go for the new machine with the latest chipset from Intel and AMD and GPU from the respectable house of NVIDIA and AMD, then buying a new gaming laptop is the best option out there.
Gaming laptops with the latest tech installed will broaden your gaming horizon and you can easily lay hands on the AAA gaming titles. Upgrading to a new machine delivers you the best, crisp and overwhelming feeling which you guys can never have with the upgraded old machine.
Factors affecting the performance of Gaming Laptop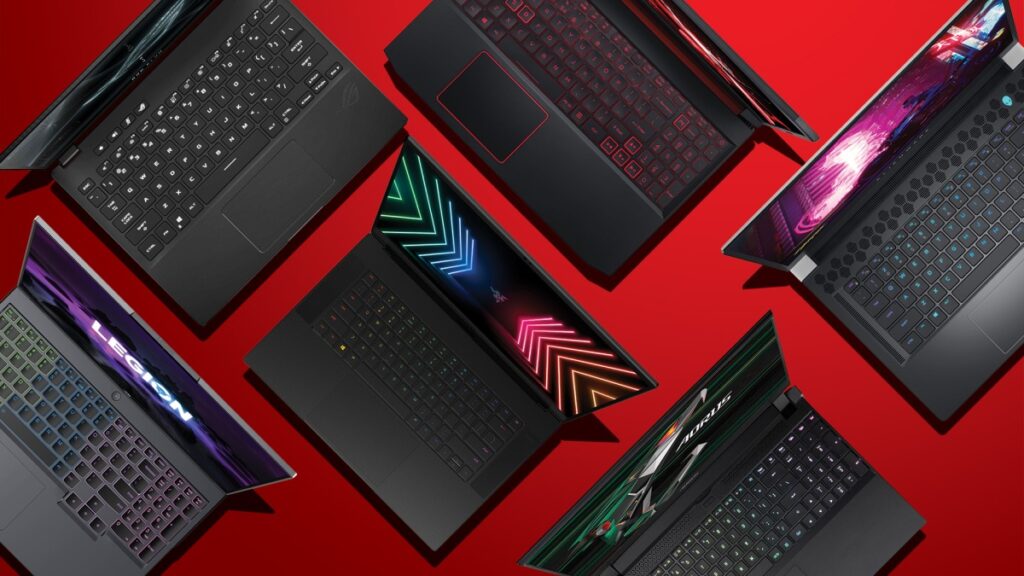 Now that we have properly given you guys how you can upgrade your existing gaming laptop, now is the perfect time to discuss the basic features you guys should look at a gaming laptop. These are the main performance factors that need to be ticked mark for any gaming laptop:
The main heart and soul of any computing device which handles all the processing tasks. CPU plays an important role in the processing and overall speed of the gaming machine as well. There are a bunch of people out there who purchase a gaming rigs for graphics-related work.
1. CPU – Central Processing Unit
This is where a gaming rigs is equipped with an excellent CPU, which will perform for them in the long run before it will become obsolete. Handling of multi-tasks is the key performance feature for any CPU.
If you guys are going to buy a new device then keep this fact in your mind with a performance-based CPU you can watch movies and create content on the go.
Intel Core i5 and i7 from the 11th generation are quite capable chipsets, along with the AMD RYZEN series which are underdogs of processors.
2. GPU
The pivotal part of any gaming device is its GPU. Gaming rigs are prone to have a dedicated GPU for the ultimate gaming experience for their users.
All the gaming rigs manufacturers pay a huge amount of stress in employing a powerful GPU that can handle all the new-gen games which are graphic intensive. GPUs from NVIDIA and AMD have high regard in the gaming community as these perform excellently under demand from the CPU.
All the AAA games will be possible with excellent gameplay, higher fps settings, and fluent graphics with the addition of the latest GPUs from respectable houses. NVIDIA RTX series and AMD Radeon Graphics series are the best GPU out there for pure gaming enthusiasts.
3. RAM
RAM handles all the short-term memory tasks in the computing device. All the tasks which your laptop or PC is performing right now are being performed due to RAM. Gaming rigs developers never underestimated the role of RAM in the performance of the gaming laptop.
These developers go for the high memory space for the RAM of 32GB with DDR4 technology. Games of the future era are becoming more RAM-intensive. The minimum requirement for RAM in a high-end game is around 16-GB which needs to be fulfilled to enjoy the true gaming experience.
4. Storage Space
Vast storage space is always a plus for any computing device. Gaming rigs are equipped with huge storage as the games of this era are demanding huge hard drive space in GBs to properly get installed in your gaming rig. Acquiring a gaming device that supports an SSD will be quite preferred by the gamers of this era.
Moreover, gamers need to develop a relationship with their fans by using their twitch and stream accounts and constantly need to store the gameplay on their device, this is where having a huge device can work magic for you guys.
Techywired Final Verdict
So now we have concluded this article of when and how you guys can upgrade your gaming laptop. Besides the price, there are so many factors that affect the performance of gaming rigs and when the need is there you guys should definitely upgrade your device.
Gaming rig do not allow that much customization as a gaming PC but still, you guys can upgrade the RAM and storage and enhance the cooling mechanism of your gaming rig.
If you guys have a sound budget in your hand and are willing to invest in your gaming passion then acquiring a new gaming laptop from well-reputed gaming houses will be a perfect partner for you in the end.
FAQs
Can I watch movies on my gaming laptop?
Yes, of course, you can watch all the movies on your gaming laptop. Moreover, you have the perfect sturdy FHD display on your hand as a standard. You can watch all of your favorite seasons on all platforms.
Can I attach my laptop with my gaming laptop?
Yes, you guys can easily attach your laptop with your gaming laptop as a second display. This will help you attain a great level as you have a full dedicated second display at your hand while spending nothing.
Can we upgrade the RAM on my gaming laptop?
Yes, most gaming laptops allow you to upgrade the RAM by adding another bar to the hardware. This will be quite helpful in exploring new gaming adventures.