Wii Gaming Console is the brand name for a video game console created by the Japanese business Nintendo. In Japanese, the word "Wii" doesn't truly mean anything. The two lowercase I letters are designed to represent two players who are paired up. The video game Wii Fit is an illustration of Wii.
Nintendo makes a home console called Wii. It was introduced to a large audience of Nintendo lovers and those who didn't often play video games when it was first released in 2006. A new audience may now experience Wii software thanks to the 2013 arrival of the Wii mini, a value variant of the Wii. Wii Mini does not offer online functions and does not connect to the Internet.
Specifications of Wii Gaming Console
| | |
| --- | --- |
| Wii Gaming Console | Specifications |
| Dimensions | 1.7 x 6.2 x 8.5 inches |
| weight | 1.2 kg |
| Generation | Seventh |
| internal flash memory | 512 MB |
| SD memory expansion | Available |
| USB ports | 2.0 |
| Price | $118.49 |
| Available At Amazon | |
Wii Gaming Console Price & Availability
A compact and very sleek designed gaming console from Nintendo house. Mostly this console is preferred by the parents for their kids as this has become a new inclusion to the family gatherings. Check the latest deals on this amazing console on black Friday.
| | | |
| --- | --- | --- |
| Gaming Console | Price | Available At Amazon |
| Nintendo Wii Console | $114.95 | |
This game console's most remarkable features are the wireless controller, Wii Remote, and WiiConnect 24. The Nintendo Wii, which measures 1.7 x 6.2 x 8.5 inches (44 x 157 x 215.4 mm) and weighs just 2.6 lbs (1.2 kg), is the smallest and lightest of the three main seventh-generation gaming systems.
The Wii gaming console contains two USB 2.0 connections, a slot for SD memory expansion, and a strong 512 MB internal flash memory. The SD card may be used for several things, including uploading images, generating custom game soundtracks, backing up stored game data, and downloading virtual console games.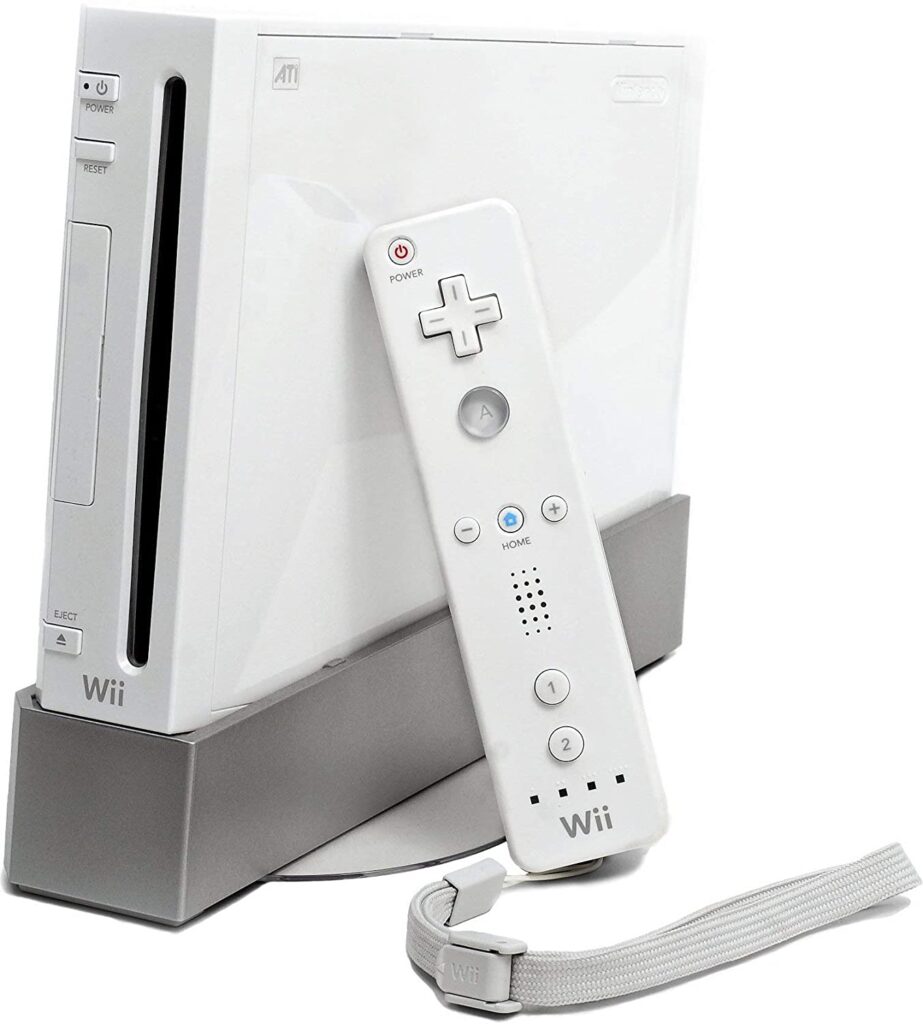 The brains of the system's technology are a processor chip created in collaboration with IBM and an ATI graphics chip. The graphics chip is called "Hollywood," while the processing chip is called "Broadway." It has a single, self-loading media bay that can play both Nintendo Gamecube discs and the new system's 12-centimeter optical discs.
There are some startling aspects of the miraculous Wii controller. Movements of any speed or direction can be measured thanks to the accelerometers inside the controller and the infrared detector used to determine the position in three dimensions. It serves as your steering wheel when playing a driving game.
There are plenty of other instances where you may use this as your racquet in a tennis game. The controller incorporates a port for accessory expansion and 'Rumble' force feedback functions. Additionally, the Wii gaming console Remote contains a tiny speaker in the middle that lets users hear sounds built into the controller.
Intuitive Controls With Fun
Wii gaming console is the best in motion-controlled gaming. The entire family will get off the sofa for memorable gaming experiences thanks to engaging and intuitive gameplay that your physical actions improve.
How it works
Nothing does motion control gaming like the Wii gaming console, which is enjoyable, lively, and intuitive. With games that simulate playing your favorite sports and adventures that put a sword in your hand like never before, you can use the Wii Remote Plus controller to interact with the games in delightful and fun ways by moving your body.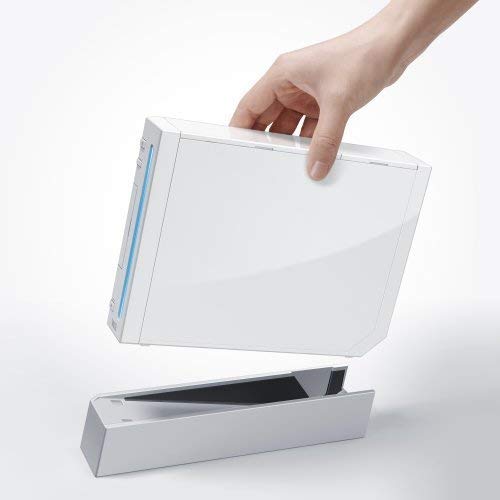 Wii Gaming Console Design
When they see the Wii in person, those who anticipate their next-generation gaming systems to be large and unwieldy (like the Xbox 360 and the PlayStation 3) will be pleasantly pleased. The system is considerably smaller than the Xbox 360 or the PlayStation 3. Although the Wii is not as small as a slimline PS2, it is still small and discreet enough to fit nicely in most living room settings. The Wii gaming console may be flat or on its side, just like the 360.
Wii Gaming Console Shape
For those who prefer to store their Wii upright, Nintendo has created a special grey stand that allows the console to sit at a good angle.
The device itself is only offered in pearl white in the United States. Compared to the Xbox 360's off-white finish, the Wii gaming console's smooth exterior has a more pleasing appearance. The surface of the unit is largely clutter-free.
The disc loading slot on the front of the Wii glows a lovely shade of blue when discs are inserted or removed. The power and reset buttons are located on the top of the device (top when the Wii is stored on its side) and the eject button is located on the bottom. The Wii's SD card slot and Wii remote sync button are hidden behind a covert panel that runs down its edge.
Another two panels that cover one of the Wii's biggest features—complete GameCube backward compatibility—can be found along the device's top edge. While the second panel has two GameCube memory card slots, the first panel conceals four GameCube controller slots. Only the power, AV Multi-Out, and sensor bar slots are on the back of the device, which is similarly tidy.
Wii Gaming Console Sensors
While talking about sensors, the Wii's biggest advantage over other next-generation consoles is its wireless controls. The Wii's primary interaction is through rectangular, wireless devices that surprisingly resemble remote controls for TVs, DVD players, and other home entertainment systems, as opposed to the traditional controllers you typically see with gaming systems. These remote controls have a pearly white appearance like the console and only have a few buttons. A power button and a four-way control pad are located right below the top. A sizable opaque A button, three volume controls, and a main menu access button are all below it.
Wii Gaming Console Remote Control
The remote control also has two additional game control buttons, a tiny speaker, and four blue indicator lights that show which number controller it is (the Wii can have up to four remotes synced to it at once). The remote's two AA batteries are housed in a detachable case at the bottom, and it has a sizable Z button that resembles a trigger on the back.
The remote will be sufficient for simple navigation and some Wii games, but an additional connection is required for many other games. Every Wii comes with a pre-packaged "nunchuck" attachment, which is attached to the bottom of the wireless remote by a thin cable. Once again pearl white, the nunchuck itself has the appearance of a little, curved club. The Nunchuk's top is decorated with a little joystick, and its top edge has two buttons.
Wii Gaming Console Wireless connectivity
Although the wireless link between the controllers and the console is convenient, the Wii's more advanced technology requires an extra sensor bar to be put close to your TV or screen, unlike the 360's built-in wireless sensors. The sensor bar is a long, thin, black piece of plastic that can be covertly positioned at the bottom of an entertainment center or on top of a television.
However, the sensor bar's wire that connects it to the Wii is quite thin and weak. You will need to take caution to prevent unintentionally ripping the cord.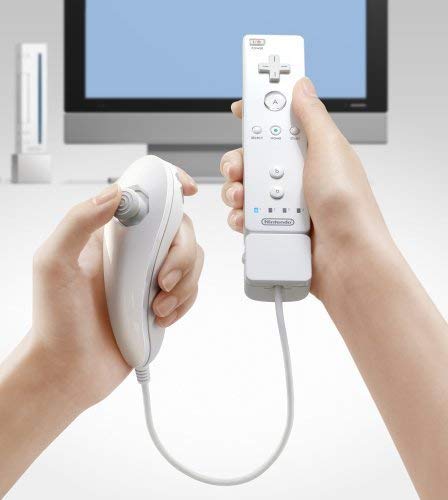 Wii Gaming Console Features
The Wii is primarily a gaming console, as Nintendo has always claimed. Users shouldn't anticipate the Xbox 360 and PlayStation 3 to have the same degree of capabilities, despite the device including the occasional multimedia.
Wii Gaming Console Contrast to Specifications
The Wii cannot compete with the PS3 or Xbox 360's raw power in specifications. It implies that all of its games will have less detailed visuals. Yet, the Wii can still produce titles that look significantly better than what current-generation systems like the PS2 or GameCube are capable of. Nintendo only includes composite connectors with the Wii, a clear admission that the console cannot produce truly next-gen visuals.
Less powerful processing also implies fewer cool rich media features. The Wii doesn't have an internal hard drive, so you can't store media on it, and you can't stream videos and music wirelessly over a home network.
Of course, power and graphics aren't everything. As was already established, the Wii's distinctive controller, designed to make gaming easier, sets it apart from its rivals. The Wii remote controllers can detect movement in three dimensions and determine the controller's speed. This enables the Wii to have innovative control systems that can replicate movements in real life.
Wii Gaming Console-Supported Games
For instance, some of the included Wii Sports game activities require players to move to control the on-screen characters as if they were actually carrying out the acts themselves. For instance, to play tennis, you must swing your arm around as if it were a real racquet. To play baseball, you must stand at home plate and swing at the virtual ball as it approaches you. To play golf, players must simulate swinging a real golf club.
The Wii's capacity to detect speed also plays a significant role; for example, the pace at which you swing your virtual golf club affects how far your ball travels. Fair enough, not all Wii games need this kind of effort, though most launch titles utilize the console's unique control system in some capacity.
The Wii can play any GameCube game right away, in contrast to the Xbox 360's constrained backward compatibility with Xbox titles. The user only has to insert the GameCube disc into the Wii's disc slot for the game to begin. However, GameCube games will not be compatible with remote controllers. The Wii does, however, include two memory card slots and four connectors for GameCube controllers.
The capabilities of the game go further than that. Games from previous platforms, including the NES, Super NES, Nintendo 64, Sega Mega Drive, and Turbografx, may be played on the Wii thanks to its Virtual Console function, a built-in emulator. These games are available for purchase through the Wii's online store and have a point cost comparable to that of Xbox Live Arcade titles.
For instance, 500 Wii points will buy a game from the NES. 2000 Wii points cost $20 in the US. The Wii's 512MB internal memory is where the games are kept after they have been downloaded, while there is also the option to use the SD card port to store games on SD cards.
Naturally, you'll need a Wii to purchase Virtual Console games. Unfortunately, the Wii lacks an Ethernet connector that would allow for a direct cable connection to the Internet, but it can connect wirelessly via WiFi. The Wii does have some cool, if basic, internet features, so for gamers without a pre-existing wireless network at home, this will be more than bothersome.
In addition to purchasing Virtual Console games from the Wii Shop Channel, linked Wiis may send emails to other Wiis and Internet-capable devices and images to other Wii systems. The Wii also has free, often updated news and sports channels provided by Nintendo.
Wii Gaming Console Photo Channel
About photographs, the Wii has a slideshow feature that lets users upload photos through SD and see them on their TV. Users can alter the slideshows' speed, theme, and music and upload their own music using SD cards. The slideshows themselves are quite straightforward.
The Wii includes some basic image editing features that make it a nice addition for younger gamers. These tools let users add cartoon mustaches, sunglasses, or remarks to photographs. Using the Wii's puzzle game, images can also be utilized as puzzle pieces for jigsaw puzzles.
Wii Gaming Console Performance
Now we shall discuss the details of the performance of this amazing Nintendo Wii Gaming Console.
Wii Gaming Console Start-up
It is simple to set up the Wii. The Wii has a small power brick, so users must plug it in, connect the multi-AV out, and locate the sensor bar's ideal placement. It is equally simple to sync the remote control to the console; the Wii's front features a red Synch button, and the corresponding button on the remote is located under the battery cover. Simple menu-driven panels then guide the first setup process.
Users are presented with several Wii Channels on the screen as soon as the system boots up; these channels serve as menu options. For instance, the Wii Shop has its channel, and titles purchased for the Virtual Console will likewise have one. Users point the remote at their choices as they would with a laser pointer to navigate.
Wii Gaming Console Graphics
While amazing and undoubtedly an improvement over GameCube games, the Wii's visuals are nothing compared to games like Gears of War on the Xbox 360. Nintendo wants to draw in new gamers with the Wii and based on our initial observations, and it appears they will succeed. Thankfully, the remote control-focused system is entertaining and easy to use.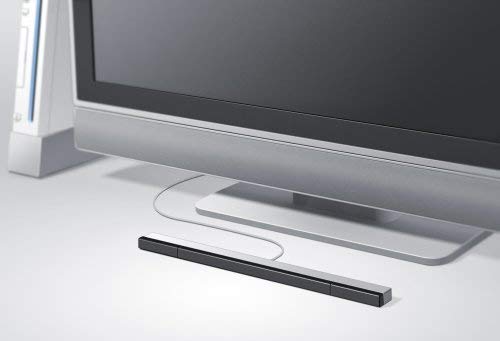 Wii Gaming Console Controller
In all honesty, using the Wii Remote to control video games is entertaining, Funny, and exhilarating all at once. The Wii remote can detect subtle motions; for instance, a tiny hand twist will give a spin to the bowling ball when bowling in Wii Sports. The Wii Remotes' degree of precise control makes them superior to earlier motion-sensitive game and control systems.
Hardened gamers and non-gamers alike paid the Wii plenty of attention. Because of its uniqueness, gamers flocked to it, but non-gamers found its control scheme simple to learn and use.
Wii Gaming Console Operating system
Although far from flawless, the control system is. While some games were too sensitive, others couldn't detect minute motions. The main disadvantage may be that some of the most action-packed games require a lot of areas to appreciate.
This is necessary not just so the Wii Gaming Console Remote's sensor can operate as well as possible but also because players are more likely to accidentally hit each other if there isn't enough room between them.
Wii Gaming Console Media management
The console's other features, like chatting and photo sharing, feel quite tacked on, but as with any gaming console, the system's success only hinges on the caliber of the games it offers.
The Wii certainly sports some good games on launch – titles such as
Rayman Raving Rabbids,
Super Monkey Ball
Call of Duty 3
Banana Blitz is a top-notch first-gen game.
If you are searching for a games system that the whole family can play, the Wii is difficult to recommend, especially given its low price. The Wii is a pleasant and practical alternative for other gamers, both seasoned and newbies. Still, the Xbox 360 and PlayStation 3 probably have the most features to offer those hunting for multimedia bells and whistles.
| | | |
| --- | --- | --- |
| Gaming Console | Price | Available At Amazon |
| Nintendo Wii Console | $114.95 | |
Techywired Final Words
Wii supports a maximum of four controllers when playing offline. With Wii, Nintendo intends to emphasize fun and innovation rather than concentrating solely on expensive technology. The business wants to connect with everyone, including novices.
If you're interested in gaming consoles then do check out our thorough review of PlayStation 5.
FAQs'
Is the Wii a good console?
Unquestionably, Nintendo's Wii video game console was and continues to be among the finest ever. The Wii's capacity to appeal to a broad age group is one of the primary features that make it a great system.
Is the Wii worth it in 2022?
Currently, the Nintendo Wii sells for around $50. However, the price might vary depending on the console's condition and whether or not it includes games and peripherals. The price of a single Nintendo Wii system can range from $15 to $125.
Is a Wii better than a switch?
When it comes to backward compatibility, the Wii beats the Switch. The Wii is the final Nintendo system that can play every GameCube game that a player may own. That's a significant gain, especially given how strong the GameCube first-party library is.
How do I update my Wii to 2022?
Connect your Wii system to the Internet and manually choose "Wii System Upgrade" from the Wii System Settings page to update your console to the most recent version. On page 1 of the Wii System Settings page, the numbers in the upper right corner may be used to determine the Wii version.
What does a Wii console do?
Nintendo makes the Wii home console. When released in 2006, it gave a large audience of Nintendo specialists and others who didn't often play video games access to motion-controlled gaming. In 2013, the Wii mini, a value model, was released, introducing Wii software to a new audience.
What was unique about the Nintendo Wii?
The wireless controller was initially introduced on the Nintendo Wii platform. Compared to its rivals, the Wii Remote is special. Wii Remote now connects to the console through Bluetooth because a wire is no longer required.
What games are available for Wii?
One wireless Wii Remote controller, one Nunchuk controller, and the ground-breaking compilation of five Wii Sports games (tennis, golf, baseball, bowling, and boxing) on one disc are all included with the Nintendo Wii. Regardless of skill level, anyone can play these games using only a few simple movements.