Xpeng China is to Launch robotaxi soon. It's a flying taxi, and it has started working on it. A recent announcement revealed videos and photos of the robotaxi (flying taxi).
At the fourth annual 1024 Tech Day, held at its Firm headquarters in Guangzhou, XPeng Inc, a major Chinese smart EV company, showcased several significant technological advancements and industry firsts. This year's event highlighted the most recent developments in its mobility ecosystem, such as its latest robotaxi, flying car, and robotics endeavours.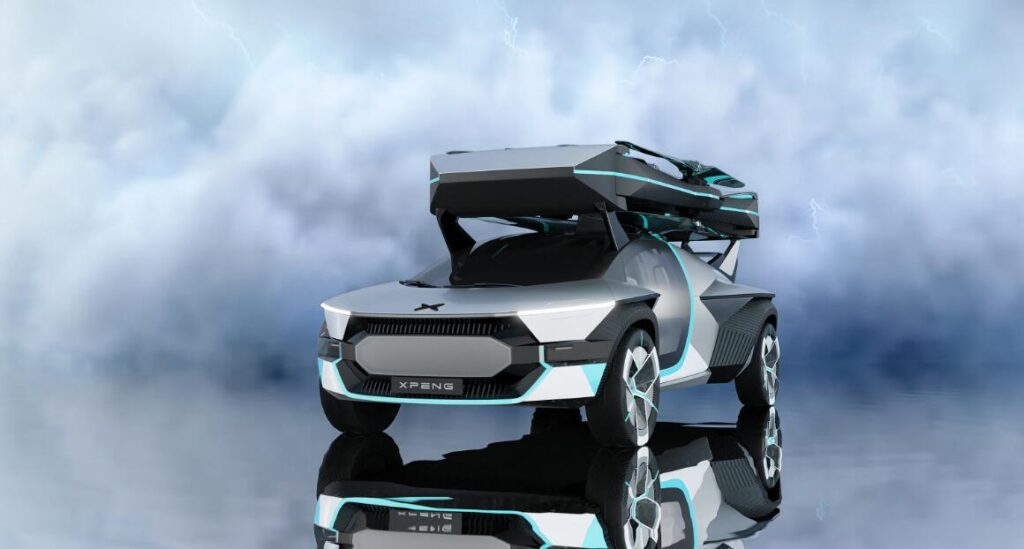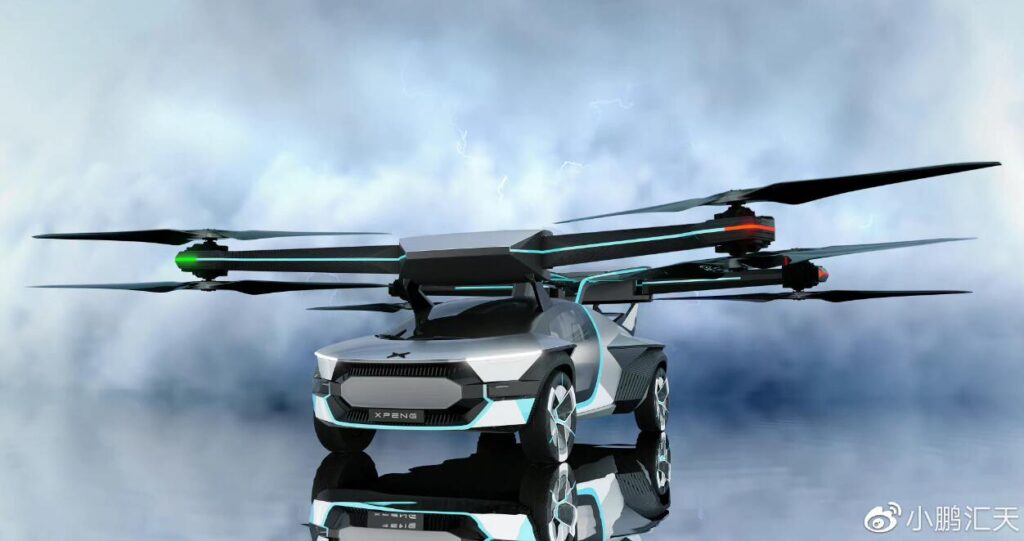 During the fourth annual 1024 Tech Day event in its hometown of Guangzhou, the company's ecosystem subsidiary XPeng Aeroht presented the newest iteration of the electric vertical takeoff and landing (VTOL) flying vehicle it has created. The firm showed a product closer to production than the sixth-generation flying car presented at last year's event. The company's new vehicle test vehicle has flown and passed repeated single-motor failure tests.
For Robotaxi video, you can visit
XPENG President says
Dr Xinzhou Wu, Vice President of AI Driving of XPENG, commented. "Enhancing customer experience through innovation is our ultimate goal. We are implementing the most advanced driver assistance in mass-produced vehicles in complex urban driving environments, a huge leap forward as we work to build our autonomous driving capabilities. The underlying strength of this holistic platform will support our exponential growth, anticipated in the next phase of the race."
The XPeng premium EV firm in China is pressing ahead with its intention to provide a robotaxi service. At its fourth annual 1024 Tech Day on Monday, the firm said its newest G9 SUV had become the first mass-produced commercial vehicle in China to pass a state closed field autonomous driving test.
In September, when it introduced the G9, the firm announced it would be fitted with the XNGP, an ADAS that combines the company's Highway Navigated Guided Pilot (NGP) and City NGP to automate some aspects of highway and city driving.
XPeng's next-generation sensory perceptions architecture, XNet, employs a custom-built deep neural network to provide "human-like decision-making skills that draw on input from numerous cameras" for image recognition, which the firm claims is responsible for its recent breakthroughs in autonomy. XPeng asserts that neural network technology will eventually replace human reasoning in processing and then develop itself automatically.
According to the report, XNet is supported by the intelligent computing platform Alibaba Cloud and the Chinese supercomputing facility Fuyao dedicated to autonomous driving research. This contributes to XNet's 600 PFLOPS of supercomputing power, which the business claims multiply the subsequent revisions of their AV stack by 600 times. Asserting that model training can be cut from 276 days to 11 is ambitious.
XPeng has said that XNGP will provide for the first time comprehensive coverage of situations encompassing highways, urban expressways, inside campus roads, and parking lots. By 2023, the model is expected to have full scenario-assisted driving capabilities in most cities and by 2024, complete point-to-point intelligent navigation-assisted driving capability.
He Xiaopeng, co-founder and CEO of XPeng, claims that the company's new AI-powered voice assistant will be included in the robotaxis. The speech system uses MIMO (multi-input, multi-output) multi-zone technology to interpret individual orders from each passenger and follow numerous discussion streams simultaneously. XPeng claims their voice-assistance technology is 96% accurate, works in under a second, and doesn't need an internet connection or activation command (like "Hey Siri").
It's easier on the eyes than Tesla's humanoid robot, but it's still amazing to think that something like this may hit the market shortly. Separately, XPeng detailed enhancements to the design that enable multi-degree-of-freedom movement and locomotion characteristics, which may help it move more naturally. According to XPeng, this will allow the robot to function more smoothly on "difficult interior and outdoor terrain situations," such as stairs, steep hills, and gravel roads.