Apple is revamping Siri significantly to improve its voice-activated assistant. However, the need to speak "Hey Siri" to activate the assistant without using your hands may be removed shortly. According to a report from Bloomberg, Apple developers are now working on removing the "Hey" portion of the sentence, making it possible to launch the assistant with only the word "Siri" followed by a command.
The "Hey Siri" trigger phrase is now being streamlined by Apple to be shortened to "Siri." In other news, the company's new advertising campaign centres on soccer, more high-level employees are leaving, and Qualcomm remains an integral aspect of the iPhone.
Apple is now conducting trials of this update with staff and gathering the required training data to implement it. Ensuring the voice assistant can comprehend the wake word in various accents and dialects is a difficult problem.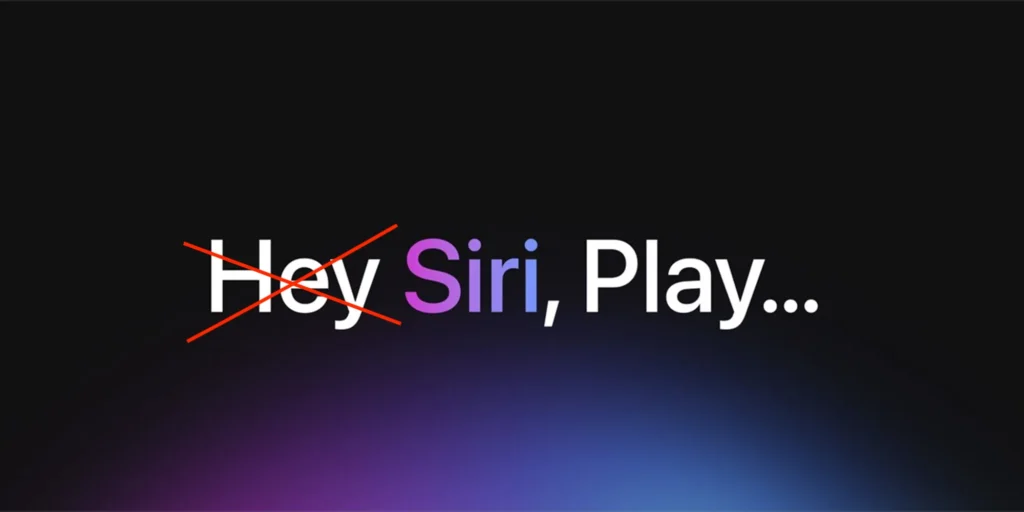 Apple has been developing the update for a while now, and if everything goes well, we should see it sometime in 2020 or 2021. The streamlined wake word has been put through its paces by the company's staff as they gather the essential training data.
Additionally, Apple aims to enhance voice assistants in other ways, including using third-party apps and services. According to today's article from Bloomberg, this will "enhance the voice assistant's capacity to comprehend people and take the proper course of action" by enhancing its integration with third-party applications and services.
Apple has been working hard on this function for a while now, and we should see it released sometime in 2024. The smart assistant must comprehend the single wake phrase in various accents and dialects, so Apple must invest in "huge amounts of AI learning and underlying technical development" to get the functionality working effectively. The two-word phrase "Hey Siri" enhances the likelihood of Siri recognizing the command.
Siri, Alexa, Cortona and Other voice assistants are upgrading
Since Amazon's Alexa allows users to activate the smart assistant with simply "Alexa" rather than "Hey Alexa," switching to a single wake word might help Siri stay up with Alexa. And that would give voice assistant a significant advantage over Google Assistant, which now needs the "Ok Google" or "Hey Google" words to trigger it (although you don't need to repeat the voice command when speaking consecutive orders). Before retiring its voice-activated assistant last year, Microsoft changed from "Hey Cortana" to "Cortana" on smart speakers.
The intricacy arises from Siri's need to comprehend the sole term "Siri" in various regional and cultural contexts. Using "Hey Siri" improves the system's odds of recognizing the command since it contains two words. Although voice assistant has improved over the years, it is still prone to misunderstanding human intent and responding inappropriately to commands. The rate of development has not always kept up with the level of rivalry.
Further improvements have been engineered by Apple as well. By doing so, the voice assistant will be better able to learn from its users and operate appropriately across a wider range of third-party applications and services.
It's not only the shortened trigger phrase slated to change in voice assistant. Gurman thinks Apple should do more to enhance Siri's capacity to interpret and execute user requests and integrate Siri into third-party applications and services. Recently, Apple made minor changes to the voice assistant, including adding a new voice recorded by a member of the LGBTQ+ community and creating a new Siri activation sound.
It would be even better if Apple included the capability for customers to choose whatever device they want to activate by voice. For Apple customers who own more than one gadget, I'll pull out the tiniest violin in the world and say this: Apple needs to let you choose which device the voice assistant will access.