EU voted in favor of a universal type C charger, which will be enforced by 2024. The major reason behind this legislation is environmental protection. More, all the phone brands and other charging device manufacturers will be forced to produce the same universal type C chargers, including Apple.
The European Parliament will implement a single charging port for smartphones, tablets, and cameras by 2024. This will be challenging for Apple because its iPhones have a different power connectors.
By making USB-C adapters used by Android-based devices the EU standard, the vote validates a previous agreement among EU institutions. It will compel Apple to modify the charging port for its products.
All consumer electronics makers who sell their products in Europe are required under the proposal, known as a directive, to ensure that various gadgets have a USB-C port. With many of its devices still using the Lightning connector rather than USB-C, this "common port" law will be a first for the globe and impact Apple in particular. MEPs assert that the change will lessen electronic waste, address product sustainability, and improve the convenience of using various devices.
There were 602 votes in favor, 13 against, and eight abstentions for the proposal.
According to a press release from the EU about Type C charger earlier today:
By the end of 2024, all mobile phones, tablets and cameras sold in the EU will have to be equipped with a USB Type-C charging port. From spring 2026, the obligation will extend to laptops. The new law, adopted by plenary on Tuesday with 602 votes in favour, 13 against and 8 abstentions, is part of a broader EU effort to reduce e-waste and to empower consumers to make more sustainable choices.
Under the new rules, consumers will no longer need a different charger every time they purchase a new device, as they will be able to use one single charger for a whole range of small and medium-sized portable electronic devices.
Regardless of their manufacturer, all new mobile phones, tablets, digital cameras, headphones and headsets, handheld videogame consoles and portable speakers, e-readers, keyboards, mice, portable navigation systems, earbuds and laptops that are rechargeable via a wired cable, operating with a power delivery of up to 100 Watts, will have to be equipped with a USB Type-C port.
All devices that support fast charging will now have the same charging speed, allowing users to charge their devices at the same speed with any compatible charger.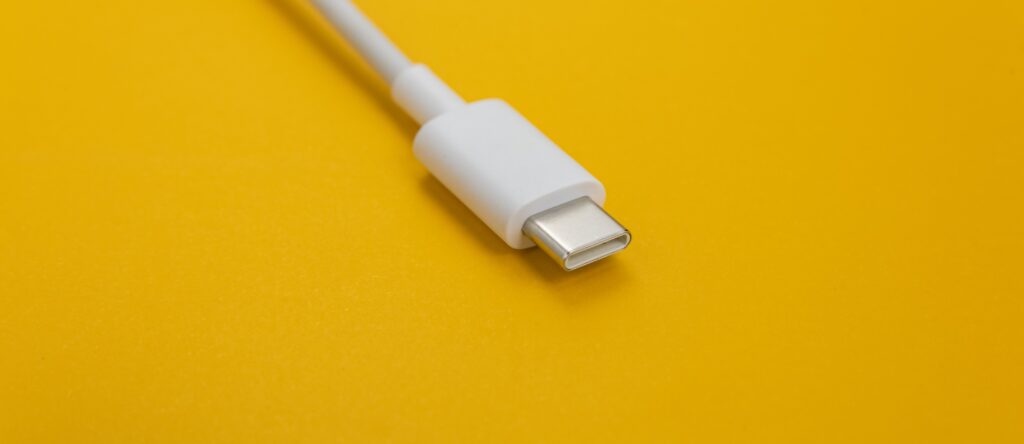 Additionally, lawmakers have previously campaigned for expanding the universal charger guidelines to cover more categories of portable consumer electronics devices (including laptops).
The order has not yet become official legislation. Even though the Council must still give it its final approval, the co-legislators have achieved a tentative political accord this summer, so this step is only seen as a formality.
Following approval by the Council, the directive will go into effect 20 days after it is published in the EU Official Journal. Member states will then be given 12 months to translate the regulations before applying them for another 12 months. All mobile phones, tablets, and cameras sold in the EU must have a USB Type-C charging connector. Thus, the requirement appears to bite toward the end of 2024. After that, the requirement will apply to laptops starting in the spring of 2026.
We'll have to wait and see if manufacturers rush to clear out established non-USB-C regional stock by dumping it on the market before the 2024 deadline to avoid falling under the directive's scope. Products placed on the EU market before the date of the directive's application will not be subject to the directive.