According to Qualcomm's Q4 2022 earnings call, Apple will return to using Qualcomm modems in its 2023 iPhones, so it seems like we'll have to wait a little longer for Apple to launch its long-rumoured proprietary 5G modem.
Apple has shown that the same kinds of CPUs that run its iPhones can also run its Macs. The firm has further upped the ante by introducing its second-generation M2 chip, which runs the reimagined MacBook Air, at this year's Worldwide Developers Conference. After hearing the buzz about mobile processors powering PCs, It has worked hard on its next-generation mobile-based chipset for high-performance laptops and hopes to ride the wave.
Qualcomm had previously projected that it would account for 20% of modem orders of the 2023 iPhones. Still, in 2021, Nikkei claimed that Apple sought to develop its 5G modem in conjunction with Taiwan Semiconductor Manufacturing Co. (TSMC). Its chief financial officer, Akash Palkhiwala, said on a conference call on Wednesday that the firm now anticipates having "the great majority share of 5G modems for the 2023 iPhone launch."
What Qualcomm is expecting?
In the event that Apple stops being one of Qualcomm's major clients, the company might be negatively affected. According to reports, Apple is developing its modem to operate with its A-series of CPUs. In 2018, Qualcomm predicted that their market share of modems powering Apple products would shrink to 20% by 2023 and to single digits afterwards.
Apple may switch to using its modem chips in 2023 since Qualcomm said it would provide just 20% of Apple's modem chips in November 2021. It seems that Apple's processors will not be ready for a 2023 launch, despite its efforts to reduce its dependence on it by internally producing its modem technology.
The business is optimistic about the chips it developed due to its purchase of Nuvia, which specializes in high-performance processors based on the so-called Arm architecture. This architecture is used in devices as diverse as smartphones and iPads. Amon claims its next Nuvia chips will differentiate itself from its current Snapdragon lineup by focusing on high-performance calculations to drive central processing units, graphics processing units, and neural processing for artificial intelligence.
In 2019, during opening comments for a trial between Apple and Qualcomm, Apple revealed a surprising settlement with Qualcomm. There were problems with the corporation's strategy to dodge it by switching to a new 5G smartphone modem created by Intel. The company had previously complimented Qualcomm's chips in court. Ultimately, Apple caved in and agreed to Qualcomm's contentious "no license, no chips" approach.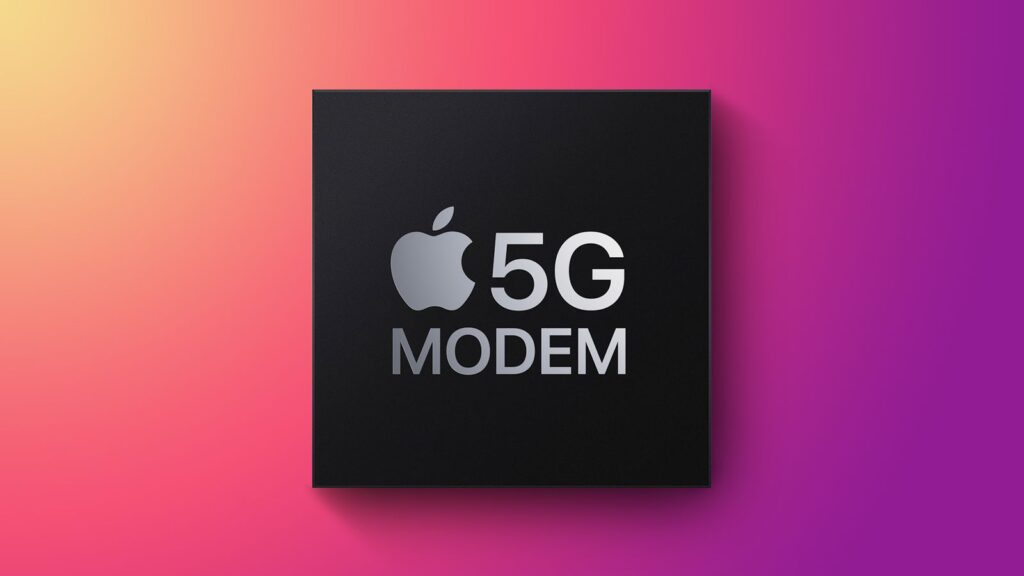 Despite Qualcomm's long history of providing PCs with Snapdragon CPUs, these computers have failed to make much of an impact. Earlier iterations typically felt sluggish, and they could not execute essential programs that relied on Intel's x86 architecture.
After seeing an unprecedented decline in iPhone sales, Qualcomm decided to take action. According to reports, the business has two patents that make it impossible for Apple to develop its modem chip (supposedly manufactured by TSMC using the enhanced 5nm process node that it calls 4nm). The United States Supreme Court denied Apple's petition for a writ of certiorari, which would have allowed the case to be heard by the nation's top court and resulted in the invalidation of the two Qualcomm patents at issue.
How soon until Apple begins manufacturing its own 5G modem chips? If we take Pu's comment as a guide, we might say that Apple could start using its own 5G modem chips in the iPhone sometime around 2025. It may be later, but it won't be sooner. And you're probably wondering why Apple would go through all this work to create its own 5G modem when Qualcomm's are generally considered the finest in the mobile sector.