EU votes in favor of Universal Type C chargers will affect Apple most of the others. Apple has its own unique identity, and it is known for it. However, most of the EU parliament voted for a single universal charger (Type C), and Apple has to come along with Type C chargers. Yet it is to be approved but most likely will happen.
The European Union has taken another step toward mandating that Apple Inc. (AAPL) and other original equipment manufacturers (OEMs) adopt a unified charging standard for consumer electronics. The European Parliament has voted to support using USB-C as a standard charging connector for all consumer electronic products by the end of 2024. This includes Apple's iPhone and AirPods.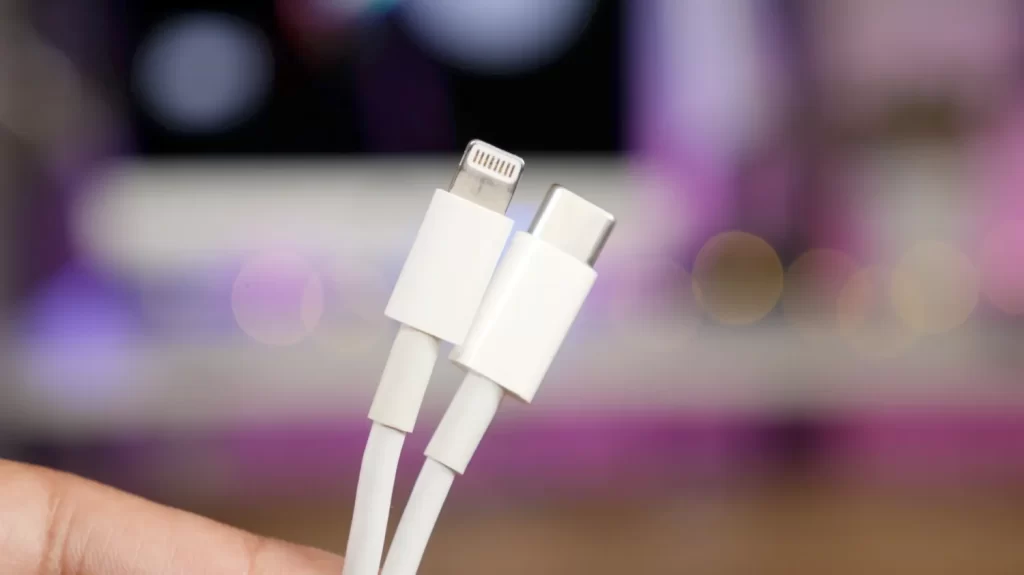 EU Press Release Mentioned Type C manufacturers, including Apple as
"Regardless of their manufacturer, all new mobile phones, tablets, digital cameras, headphones and headsets, handheld videogame consoles and portable speakers, e-readers, keyboards, mice, portable navigation systems, earbuds, and laptops that are rechargeable via a wired cable, operating with a power delivery of up to 100 Watts, will have to be equipped with a USB Type-C port."
Because the Lightning connection is used on many of Apple's products instead of USB-C, the company will be significantly affected by this mandate, which will be a first in the world. The new plan is meant to ease switching between devices, reduce electrical waste, and improve product sustainability. There were 602 votes in favor of the order, 13 against it, and eight abstentions. Even though many laptops now utilize USB-C, the idea will apply to them in 2026.
By 2024, every country in the European Union will be required to use the same universal type C charger. Protection of the natural world is a primary motivation for this law. Everyone, including Apple, must use the same universal type C charger.
The European Parliament plans to mandate a standard charging port for electronic devices such as smartphones, tablets, and cameras. Because iPhones employ various charging methods, this will be difficult for Apple. The decision confirms a prior agreement among EU institutions to adopt USB-C adapters used by Android-based devices as the EU standard. Apple will be forced to redesign its charging connector as a result.
The plan, known as a directive, would require all European consumer electronics manufacturers to include a USB-C connector on all consumer devices sold in Europe. This "common port" rule will be a first for the world and will directly affect Apple since many of its gadgets still use the Lightning connection instead of USB-C. Members of the European Parliament (MEPs) argue that the shift would reduce electronic waste, address product sustainability, and enhance the ease with which people can use a variety of gadgets.
Furthermore, legislators have advocated in the past for a broader scope of portable consumer gadgets covered by the universal charger requirements (including laptops). The directive has not yet been codified into law. The co-legislators have reached a preliminary political consensus this summer, so the final approval from the Council is considered only a formality.
The regulation will become effective 20 days after it is published in the EU Official Journal, pending approval by the Council. After then, member states will have another year to translate the rules before implementing them. The USB Type-C charging port in Europe is mandatory for all phones, tablets, and cameras. Consequently, the deadline for compliance with the requirement will be late in 2024. After then, in the spring of 2026, the rule will apply to portable computers like laptops.
To avoid coming within the directive's purview, manufacturers may hurry to clear out existing non-USB-C regional stock by dumping it on the market before the 2024 deadline. Products already on sale inside the European Union (EU) before the directive's implementation date will not be required to comply with its requirements.